With many celebrities like Madonna, and the Imagine crew bored and seeking attention from their multi-million dollar properties. It's good to see at least one celebrity actually making a difference…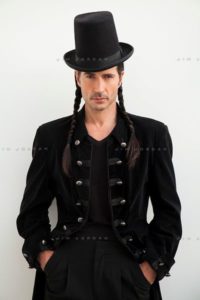 Who is Billy Wirth?
Wirth, whose original name is Howard Chizkiyahu Goldstein was born in Buffalo NY and grew up in a bi-racial family. He rose to fame in the 80s and 90s staring a series of hits like; Tales from the Crypt Keeper, The Red Shoe Diaries playing opposite David Duchovny, The Drone Virus which eerily resembles the current Wuhan Virus pandemic, Alto where he touched upon his Italian roots. However, it is probably his multiple collaborations with famed director, actor, producer, writer Harley Wallen that he is most remembered for, playing bad ass renegade gangster of Mike Wolf in the hit Betrayed that put him on the map. Lines like; "It's OK, I make up my own rules. I can break em, or make em, and I'm breaking em for you sweetheart" and "If you have to push a shit out don't push too hard, you'll get hemorrhoids, trust me" that had audience both laughing, crying and gripped to each moment. Of course no one could forget his powerful performance as "Chad Thunder" on American Gladiators.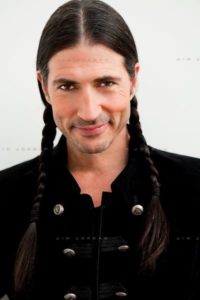 How is William Wirth helping with the China Virus different from other celebrities?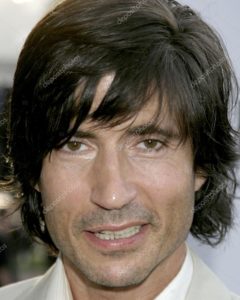 "Acting was always a hobby, a means to an end" Wirth says, speaking to us from his Calabasas compound, which he insists isn't in the same gated community as the infamous Kardashians.
Wirth, now 37, is also a graduate of the University of American Samoa where he studied petroleum engineering. "As a vegan, I was a natural with gas, so I figured it was worth studying." He quipped. After serving as the US ambassador to Malta, he put his degree to use and worked with Saudi Nationals to secure financing for international energy contracts.
"It was my time with that Saudi's that really taught me about compassion and progressive values, which is what I wanted to bring to the COVID-19 patients I work with".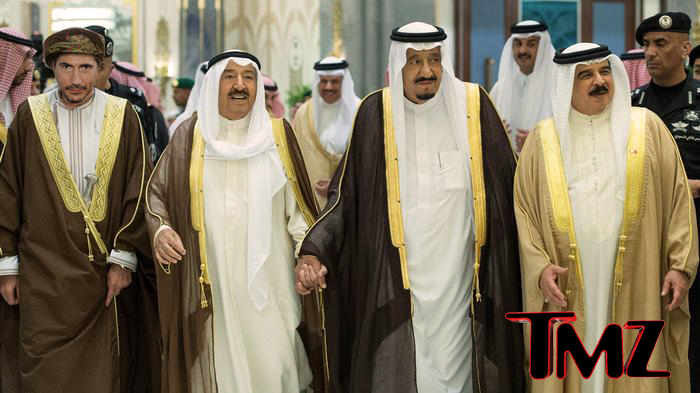 A Selfless Man
Wirth, the father of rapper "Lil Xan" said it was speaking with his son that really motivated him to step up and help out.
"My son said to me, 'Bill, like you know how you're always talking about 5G and shit, like why don't you do some shit about it man, like your paintings, those can stop it if you bless them right?"
And bless them he did. Wirth said his real passion is art. Specifically, self portraits. Over the years he has done thousands of self portraits. "I paint what is beautiful. I am a beautiful man, so I paint myself", Wirth explains. Beautiful indeed. His self portraits have sold for millions of dollars and adorn the homes of some of the wealthy elites of the world, Bill Gates, George Soros, even the Rothschilds are rumored to have the largest collection of "Wirths" in the world.
Wirth is donating four paintings for auction at Sotheby's with the proceeds going to help first responders and health care workers in the current China Panic Virus.
An unlikely romance
Only known in certain circles, it wasn't until his 2018 romance with famed R&B star "The Lizzo" (whose song "Truth Hurts" was said to be written about him) that he came to be forever embedded as a pop culture icon.
It was in her tell all interview about their wild polyamorous romance that the public learned about the man behind the face.
Recently the couple opened up about how they are practicing social distancing in the bedroom.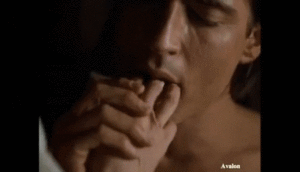 The King of Memes
It was after this interview that solidified Wirth as a pop culture icon when the memeisphere took hold and never looked back. Between 2018 and 2020 over one thousand meme staring Wirth were shared over one billion times. Former US president Obama even tweeted one.
A Hollywood Icon – A Trend Setter
Even after so many years in the lime light Wirth still finds time for the little people. While attending a Formula 1 Grand Prix in Monaco Wirth brought along 18 yr old model as a date shocking the conservative establishment.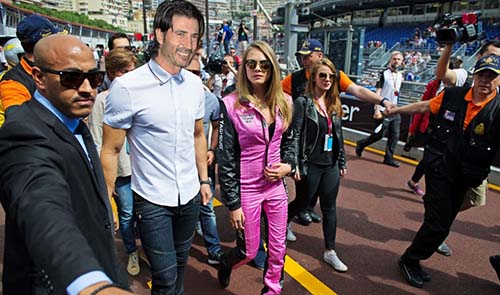 "I was into dating younger women before it was cool, before it had a label" Wirth said. "I never saw it as a big deal, it's like hey well, what's not to love?" He added. "I don't want any credit for it, I know it was a big thing at the time, but I was like hey this is me, like it or not. It's weird to be called a hero, pioneer or trend setter these days. I just thought I was kinky."
Before Backstreet and N'Sync
Music was always a calling, from Alpine Yodeling to the Music of Mongolia. Wirth was an innovator. Combining different genres and sounds, even purchasing the rights to Rhino mating calls and mixing them into his slam poetry SKA style.
With a loyal fan base record execs came calling but they wanted to "change the sound."
"Everyone wants a piece of you and most people just roll with it. They think it will help their careers. My music, my choice was my motto back then and I think because I didn't play ball it limited my career options"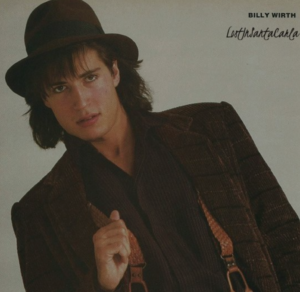 "I started the "HandsOFF" campaign when I was working a gig one year and a famous record producer icon tried to convince us to change the sound. I yelled Hands OFF MY MUSIC in front of everyone. He carried some weight, I got fired but it was a big moment in the music world. More musicians started to stick up for themselves after that."
A Fashion Icon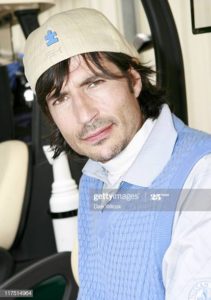 "I never really thought of myself as a fashion icon. I just sort of had my own style and did my own thing. After I made a poor investment in a Capybara farm, I was down on my luck and started to make my own clothes to save money. It was then that I discovered my love of fashion, design and really I poured my heart and soul into it. A lot of people credit Ed Hardy and Christian Audigier with the late 90s / early 2000s fashion movement but that was really me. Faded bell bottom jeans, trucker hats, conch shell necklaces, round toed dress shoes, fedoras, leather bracelets and vests with no shirt. That was my look for a decade. I never saw the fame of those guys but it's OK, people in the know know."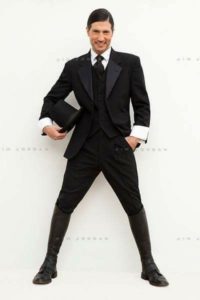 A Humble Man
These days Wirth devotes his days to his charitable activities and art. A militant Vegan, Wirth was responsible for stopping the Japanese Whaling Industry, closing down Wuhan bat markets and promoting the idea of #PlantFeelings
"A lot of people think that plants don't feel but it's true. Most vegans eat plants, to me that is murder. They are alive, they have a soul. In conjunction with the Rand Corporation, Carlyle Group, Bilderberg and Monsanto, we created an edible form of nutrition where no one has to suffer, called "Soylent". Currently there are 2 flavors; unflavored and Earth."
Billy says he will continue to paint and auction for as long as the pandemic goes, donating every penny to the cause. One thing struck me during this interview, he is a man who helps many but never wants credit, he wants to be in the shadows, shuns away from the spotlight and gives of himself selflessly.
If we could all be a little more Wirth, maybe we could make this world a little more Wirthwhile.