White Privilege is a controversial and divisive topic that Jordan Peterson touches on in the following commentary, it has drawn criticism that he is using an intellectual loophole to change the rhetoric and dismiss the notion of it existing at all by reframing it as a "majority privilege".
The discussion at hand seems to be that Jordan Peterson is reframing the idea of "white privilege" into the context of "majority privilege", which is not a bad thought exercise when you step back into the global context, as he suggests.
If you are a white person living in Saudi Arabia, do you get an advantage for your whiteness? Or does advantage only exists in societies where the majority population is white? Would not Saudi's (in this example) receive Saudi privilege due to the fact they are the majority in that society?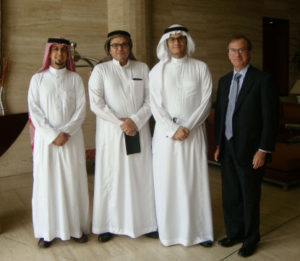 What is the negative with reframing the idea into majority privilege? As calling it white privilege applies to a handful of countries.
The argument can be made that white privilege exists globally due to economic and cultural power of the west, due to whites being the majority in western cultures. Yet in the paper Jordan Peterson responds to, at least in the quoted texts, this argument is not presented. While I sympathize with the aforementioned argument, it still bothers me because it is an over simplification. Yes you can take the idea back to western empires exploiting other countries and peoples to gain dominance but is this due to their whiteness/race or due to their culture understanding of capitalism and the values of ruthless pursuit of wealth and power? Is this a white feature or one of that culture. Should a white person in today's society be blamed for that?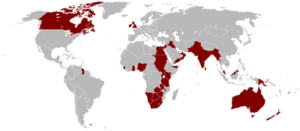 He makes the point: "to attribute to the individuals of a community, the attributes of that community on the basis of their racial identity is called racism". That logic is a two way street for both sides of the debate. Those claiming white privilege are saying that an individual white person receives the benefits of whiteness due to the attributes of their community. Is a slack jawed yokel from West Virginia living in poverty enjoying his white privilege? Maybe in certain circumstances…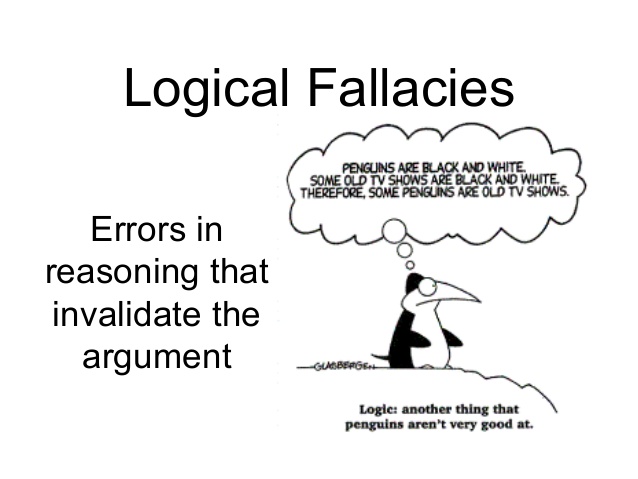 Part of what he talks about is that you can divide the population into a seemingly infinite number of dimensions, he does so in this video and makes the point that the "individual is the ultimate minority".
The world is unfair for everyone, some more than others for sure and privilege for whites in Western Cultures is certainly a thing but also to what degree? Two men in the USA of different color and equal skill applying for the same job and the white guy gets it. A natural biological preference for those that are more similar to us exists. i.e. I prefer people like me. This applies equally to all races and would apply to an Asian man trying to get a job in Chile, while competing against locals there.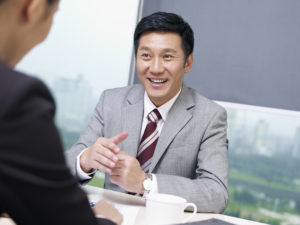 Taking this idea of "the individual is the minority" is probably the most useful way to operate in the world, as it forces the individual to take personal responsibility/ownership for their own success/failures regardless of the unfair conditions that exist for all (again some more than others obviously). The individual, having accepted that responsibility will develop strategies and perhaps also make personal changes to try to overcome the conditions rather than dismiss their failures and the ownership of them due to a cultural bias which may or may not exist.
The discussion about white privilege in the US is predominately centered around the subjection of blacks and the disadvantages they have compared to whites. Fair, there are very well accepted institutional biases that do exist (harsher sentencing for "black drugs" like crack cocaine and lighter sentences for "white drugs" like powder cocaine) or in most recent history, the segregation of communities based on color "put the blacks here and don't give them access to means for social mobility (lower funding for education, social services, etc)".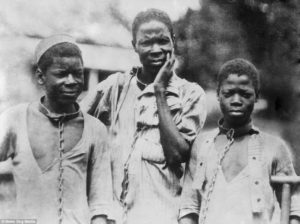 These are disgraceful relics of the poor treatment of blacks in the USA and this may be where the argument is headed when discussing white privilege.
"But merely by his rhetoric sounds dismissive of its effect, regardless of what it's termed. It lets people feel like their off the hook through an intellectual loophole."
It let's white people off the hook, why should white people of today's society be on the hook? Simply because they are a majority in the USA even though the individual white person may not be racist at all and actually helping minorities. Why should a person who did not individually contribute to the system that advantages them feel "white guilt"? Should I also feel guilty that I was brought up in a middle class home, or that I was not abused as a child, etc? The guilt element does not really help to build a better future. A clear and rational understanding of the institutional and societal biases that exist and developing methods to bring equality to all groups of people does not require those in the majority to feel guilt about a past they may not have contribute to. "White guilt" specifically in the USA is a tactic used to gain more franchise and power by advocates for the black community, I don't blame them for it, but it's sneaky, overly simplistic and counterproductive.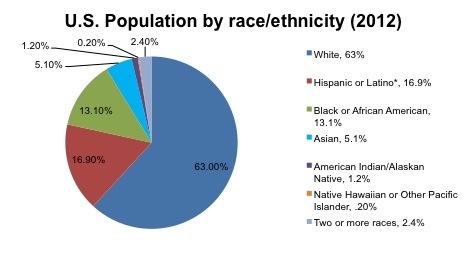 Black people in the USA are about 13.2% of the population, a minority. Are there advantages to being white in the USA, absolutely. Reframing the argument from "white privilege" to "majority privilege" isn't necessarily a bad thing as it can then be applied more universally to address the global issues of majority privilege.
A tangent in this regard… The paper Jordan Peterson addresses cites these examples of white privilege.
"I can be in the company of people of my race most of the time"
Blacks are 13.2% of the population, simply by the numbers this is harder to achieve for them, is this white privilege or simply population segmentation?
"If want to move I can afford to have mobility to where I desire to live"
This is purely economics and applies equally everyone. A poor redneck may want to live in Beverly Hills but that's not happening. You can make the augment for blacks that due to intuitional biases throughout history they have less access to the means to attain wealth but in this day and age that argument holds less water.
"I can be sure that my neighbors will be pleasant or neutral to me"
Making the assumption that if a black person will receive negative treatment if moving into a white area is an example of projecting a bias onto the white people in that area. The same logic could be applied if a white person moved into a black area.
"If I am in a store, I won't be immediately under suspicion of theft"
Fair, but one could also make the argument that if your store's security data shows more blacks are stealing than other groups would you not begin to suspect more people of that group of doing it.
"In the media I can see people of my race widely represented"
Blacks are 13.2% of the population, pretty sure more than 13.2% of media contains black figures.
"When I am told about history or civilization, I am told that people of my color made it what it is"
Well historically this is kind of true for world powers. It's not racist, its just factual. Chinese history would be favoring Chinese people.
Population segmentation and economics are also at play when discussing white privilege.
Is it white privilege that the majority of hair salons in the USA have difficulty serving black clients. Hair is genetic and yes black hair is unique and requires a certain skill set, but as I said African Americans are about 13.2% of the US population.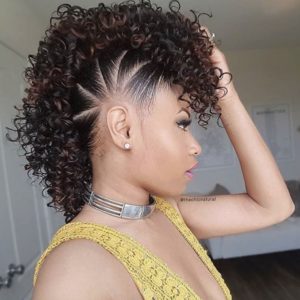 If you are a hair dresser and the majority of your clientele doesn't require the skills to cut black hair, then it stands to reason that you wouldn't know how to work as well with it because you have less practice with it and there is less economic incentive to learn how to cut it well (higher/unique skill required for smaller % of clientele).
It is unfortunate that many YouTube accounts have taken sippets of Jordan Peterson's talks and uploaded them with outrageous titles or recut them to tell a more sensationalized narrative. You can see some of that in the related videos as well. It's also more unfortunate that nut case right wingers have coopted some of Jordan Peterson's idea to fit their narrative.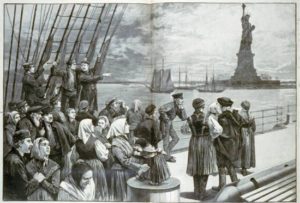 A tangental discussion of this can also be applied to different minorities in the USA. When Italians, Irish, Jews came to the USA/NYC they received a large amount hate and discrimination and they were white, but a minority cultural group. Japanese, Koreans, Chinese also received racist treatment in the USA in the past. The new immigrant from Romania to the USA could make an argument that majority privilege exists and it's harder for them, yes. This is part of the reason why I think reframing the idea into majority privilege isn't necessarily a bad thing as when it is more broadly applied can help societies integrate those who are in the minority group.
Some of Jordan's critics say that he is pushing buttons to trigger his opponents and excite the majority white male audiences who follow him.
Jordan a smart cookie and arguably doing that himself for his specific purposes and concede that it can probably do more harm than good. Yet, without any response to the other side's narrative (however manipulative or divisive the responser is) then no discussion will take place.